Testimonials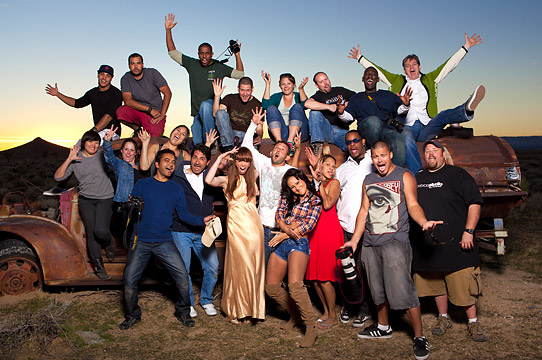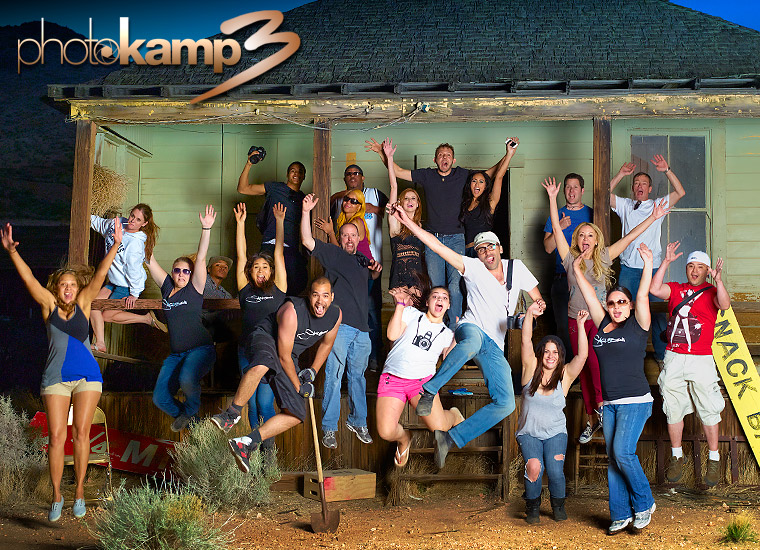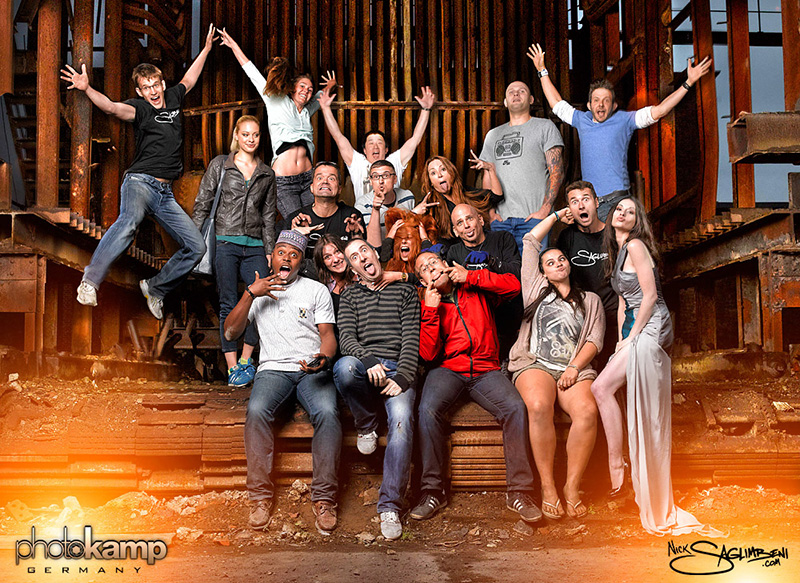 "All of my expectations for PhotoKamp were met and exceeded by Nick Saglimbeni and his wonderful Slickforce crew. The juxtaposition between the beautiful models and the gritty desert was amazing."
Jacqueline Romano
PhotoKamp 3
Pompano Beach, Florida
---
"In a single PhotoKamp, my photography skyrocketed to another level."
Karim Tibari
PhotoKamp 3
Casablanca, Morocco
---
"PhotoKamp was awesome! All of my questions were answered in just two days. It was really helpful hearing Nick's stories about the photography business."
Julia Stanton
PhotoKamp 3
Binghamton, NY
---
"PhotoKamp is put together in a GREAT format. It was a pleasant surprise to have so much freedom and control during our shooting time. The quality of the images I was able to capture so quickly was amazing. The entire Slickforce team was simply outstanding in terms of their helpfulness, attitude, knowledge, and courtesy. The models were fun, elegant and extremely patient!"
Arin Brahma
PhotoKamp 1
Irvine, CA
---
"PhotoKamp was one of the best weekends of my life. I was suprised how enthusiastic the crew was, and how much they went out of their way to help each one of us. I never would have believed how beautifully you can light a shot in the harsh sunlight of the desert."
Raffael Dickreuter
PhotoKamp 1
Bern, Switzerland
Visual Effects Artist, Iron Man
---
"I've been to several workshops, and Nick has more positive energy than most other instructors. I really enjoyed shooting at Ultimate Graveyard and the one-on-one chats with Nick. It was great to hear his stories about his humble first studio and the goal-oriented path that he chose to take to get where he is."
Jacob E.
PhotoKamp 1
---
"PhotoKamp was a life-changing experience for me—it was AMAZING. It would have cost me far more time and money to rent all of that equipment on my own and figure out how to use it through trial and error. I was surprised to learn how easily you can achieve a VERY expensive-looking shoot with a few simple and affordable tools. The models were also gorgeous, fun to work with, and very professional."
---
"It is abundantly clear how much time, thought, and planning Nick and his team have put into PhotoKamp. No other workshop holds a candle to what I learned here. Nick puts all of your insecurities and fears to rest the first night, by teaching you how to create from within.
Shooting at SlickforceStudio was like being in a 'photographer's candy store'—they had a beautiful assortment of lighting, modifiers, and even lenses for me to experiment with. Nick's personal stories were so valuable, as was his advice on working with clients, models, and publicists.
The biggest surprise was the models! They were not only professional and beautiful but they were so comfortable in their own skin and had NEVERENDING patience!"
Kyla Schultz
PhotoKamp 1
Custer, South Dakota
---
"Of all the workshops I've been to, this one featured the smallest class size, the best models, and longer shooting time than expected. Nick was very generous with his knowledge, and his character is very inspirational."
John Agger
PhotoKamp 1
Burlingame, CA
---
"I knew absolutely zero before PhotoKamp. The lighting we learned in the desert was amazing—this was one of the most valuable experiences ever. I wish I could be back there right now!"
Tracy Lea
PhotoKamp 2
Sydney, Australia
---
"PhotoKamp is organized perfectly. Nick really takes the time to work with each student. It was amazing to work with the hair and makeup team, I truly felt surrounded by professionals at all times."
Arno Barcelona
PhotoKamp Germany
Spain
---
"Great teaching, amazing people and above all, a heck of a load of fun! Sign me up for the next one!"
Guann-Yeu Chin
PhotoKamp Germany
Hertfordshire, UK
---
"The models were very professional and kind, which helped me build my confidence in shooting. I also enjoyed watching how Nick's team works together to achieve a work of art. I wish PhotoKamp was a month long—it is an experience I will never forget."
Henry Thompson
PhotoKamp 1
Los Angeles, CA
---