About Nick & Slickforce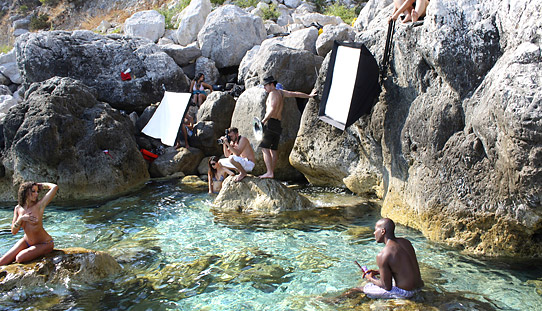 Born in Baltimore, Maryland, Nick Saglimbeni moved to Los Angeles to pursue cinematography at the top-ranked USC School of Cinema. After graduation, Nick opened SlickforceStudio in downtown Los Angeles, which quickly became one of the premiere photography studios for actors, models, musicians and celebrities.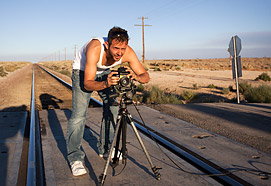 Nick shattered all expectations when his 100th magazine cover in under 5 years hit the newsstand. He has received three Grand Prize GURU Awards from the National Association of Photoshop Professionals (NAPP/PhotoshopWorld), and in 2009, Nick received the Blackberry Small Business Award for the development of signature retouching techniques used at SlickforceStudio.
In 2010, Nick created Mastering Retouching™, a revolutionary training series that has taught thousands of photographers and retouchers from over 50 countries how to give their images a professional finish.
In August 2011, Nick Saglimbeni created and launched WMB 3D: World's Most Beautiful, the first magazine entirely photographed and designed in 3D. The following year, he was awarded the inaugural Grand Prize in 3D from the Sony World Photography Organization.
Nick lives in Southern California, and continues to travel the world capturing beauty and teaching aspiring photographers. He has photographed national and international campaigns for Skechers, Sears, Nuvo, Kardashian Kollection, Wacom, and more. His work has been featured on Larry King Live, The View, The Huffington Post, Keeping Up with Kardashians, E! News, The Soup, and in countless publications such as People, Ocean Drive, The Wall Street Journal, OK!, LA Confidential, Photoshop User, and the New York Times.
Follow Nick's work on his official blog, or on Facebook, Twitter, and Instagram at @NickSaglimbeni.